Personality Traits – Dominant Personality
Eagle Personality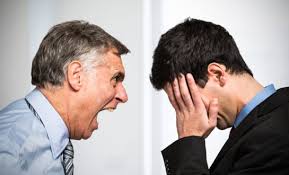 The traits of an "eagle personality" may include independence, the capacity to perceive the broad picture, and the capacity to develop and maintain long-term goals. They might be someone who takes on obstacles head-on, doesn't give up easily, and perseveres in the face of hardship. The ability to lead and inspire others to follow their example may come naturally to them. They can thrive in a variety of circumstances and locations because they are adaptive.
Strengths
The Strengths of Eagle personality are – They view failure as a challenge to overcome rather than something to be frightened of. They take risks and are tenacious in their pursuit of goals, even if it requires making sacrifices of their own. They prefer to act independently and in "their" own way. They dislike making mistakes. They enjoy producing and moving forward. Power, difficulty, accomplishment, and results drive them, making them natural leaders.
Weakness
They may choose goals for the excitement of the chase or out of impulsiveness, rather than well-thought-out goals that they actually want. They may not pay enough attention to the details, resulting in inadequate planning. They can be rigid, annoyed, and easily distracted by minutiae, which can lead them to take unnecessary risks. They can be stubborn and occasionally too self-assured for their own good. They might put results before people.
Success Tips:
Make the most of your innate capacity to set goals by outlining them in writing and giving careful thought to your plans.
Review your "big picture" frequently to ensure that you are still moving in that direction and avoid pursuing "empty" goals.
Be flexible and alter your course if required. A plan adjustment does not constitute a failure.
Take into account the emotions of others and enlist their assistance. You will succeed in life as an eagle due to your own inherent ambition, drive, and determination to succeed.
You naturally set goals, so if you don't lose sight of that, you'll succeed.
Personal growth areas:
You may be perceived as always speaking and not listening to others.
You may need to strive to listen more actively, be attentive to other team members' ideas, and to strive for consensus instead of making decisions alone.
Instead of making only broad, decisive statements, be careful to explain the "whys" of your proposals and decisions.
You can be controlling and domineering at times, and you will need to watch your tone and body language when feeling frustrated or stressed out.
You can be in all business and have all goals; therefore, you may need to focus more on developing personal relationships, and recognizing the opinions, feelings and desires of others.
It may take some conventionality to be friendlier and more approachable.